REG TWIN is a control auto change over panel for twin fans.
This kind of control can be used to commutate a couple of motors to work in auto change over mode or simultaneously.
TWIN BOX applications
In case of TWIN BOX BD or TWIN BOX BV, a common application is in high temperatures environments (in the desert for example) where fans run in change over mode to avoid fan overheating problems.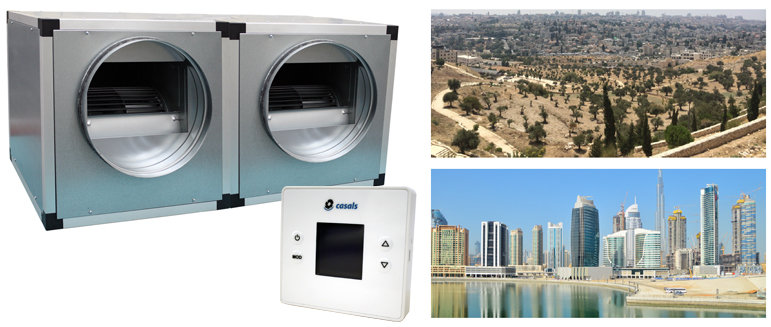 download PDF