20/06/2017
Casals teaching jet fans ventilation
Among the training conferences held at the Panamanian ventilation fair Refriaméricas, Casals Ventilación was in charge of jet fans.
Alfons Ruiz, technical engineer of Casals Ventilación, presented to more than 30 attendees the criteria that must be taken into account when calculating the fans that are installed in car parkings. Aerolic, safety and geometry criteria are fundamental to carry out a smoke evacuation installation in areas with high traffic of cars like a parking.
Casals has a complete range for the smoke exhaust in car parks formed by the
JF (octagonal)
,
JFC (circular)
and
SIBYLO (centrifugal)
in both F300, F400 (within the hazardous area), and comfort. These impulse fans are efficient options and designed to occupy as little space as possible thanks to a low profile and the ability to move large volume of air in the quietest possible way.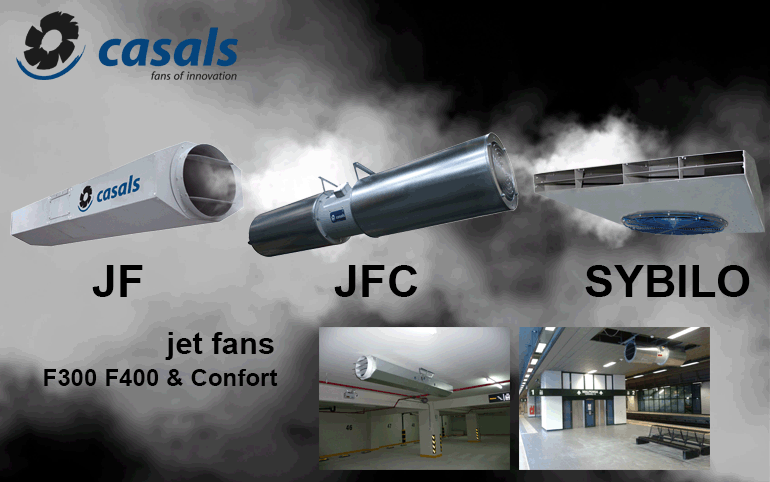 Discover our range of jet fans here.