10/07/2019
The largest inflatable hangar ever conceived in the world has Casals fans
In Jeddah Airport, Saudi Arabia, the largest inflatable hangar in the world has been installed and it is powered by Casals fans that are responsible for providing enough air flow and pressure to be able to inflate in a very short time.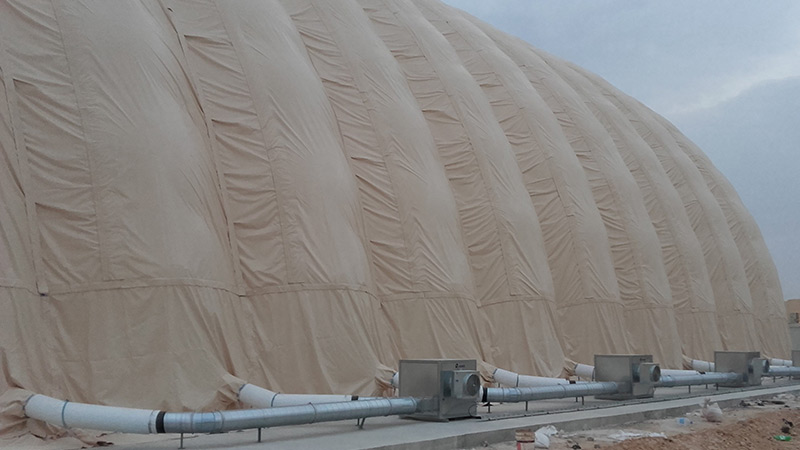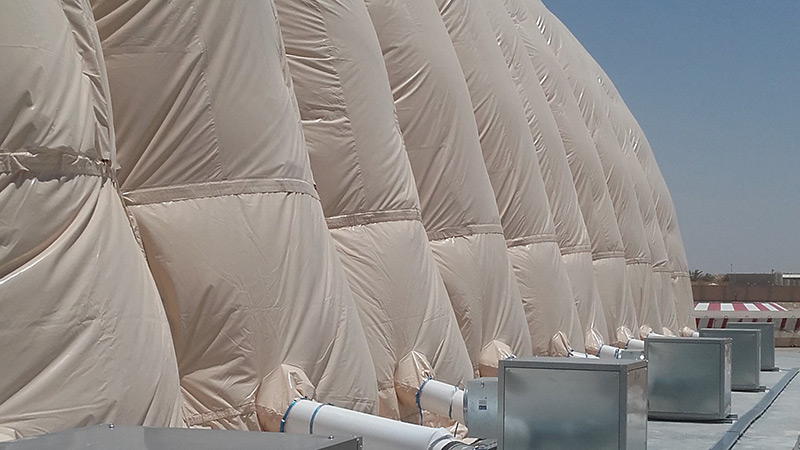 This kind of structure allows to have in a record time and without the need of building permits or large investments, a fully removable covered space where large aircraft such as the Airbus A330 or the Boeing B777 can be used to carry out maintenance work.
Its installation in the middle of the desert is perfectly feasible since the fans that are responsible for the air supply, 6 at each end in the case of this hangar of 75m clear span, are equipped with filtration boxes ISO Coarse> 90% (G4) and ISO ePM1 70% (F7).
Casals Ventilación has installed in this inflatable hangar 12 high and medium pressure fans distributed between
BOX AA 50/5 T2 4kW and BOX NIMUS 452 T2 7,5kW
equipped with filtration boxes in inlet. These fans have backward impeller and 3 outlets each to be able to connect each other and to the inflatable installation.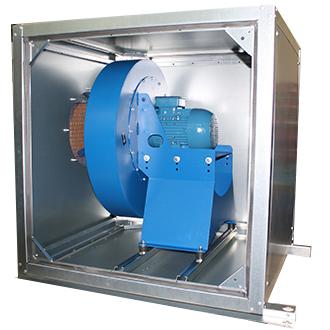 BOX AA - High pressure fan in cabinet with aluminium backward impeller.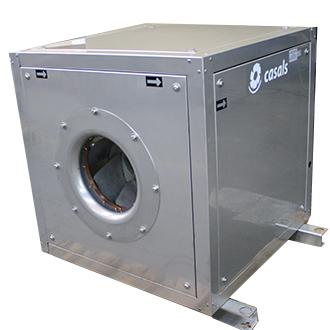 BOX NIMUS - Centrifugal medium pressure fan in cabinet with backward impeller and direct motor drive with suport (B3).