14/09/2021
Casals Ventilación is pleased to announce our participation with VORTICE S.p.a. to the ISK-SODEX exhibition which will take place in Istanbul from 29th September till the 2nd October. This is the first HVAC exhibition in presence after a long time and we are very happy to invite you.
We will be in Istanbul with our exclusive Turkish partner AVENS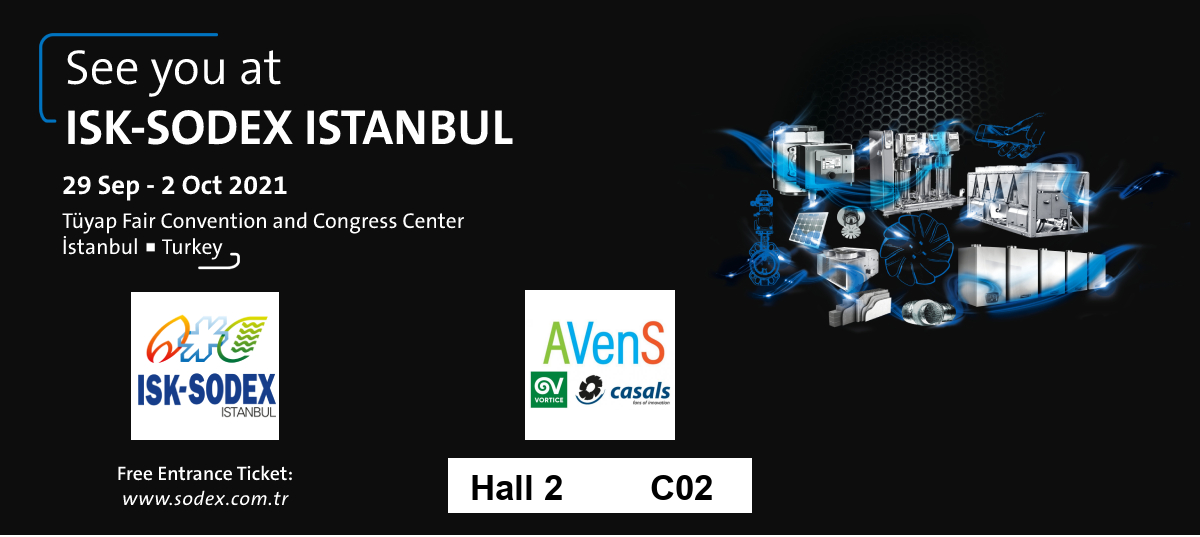 At ISK SODEX, VORTICE & CASALS will officially (and physically) launch to the market different new products involving technological innovations: from in-line fans, to air purifiers, heat recovery units and industrial fans.
Come to visit us: Hall 2 - C02
This is a summary of Casals products in ISK Sodex. Clic on each product to see its technical data sheet on Fanware: